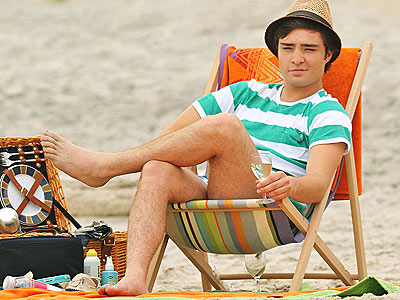 Was sitting like Chuck Bass one day, with quite a lose shorts after workout, waiting for the sweat to dry off before shower.
And Beau came by...
Beau: Dear... your wee wee can be seen.
Clayden: *gasps*! (quickly repositioned my pants and tucking in the sides)
And then only I remembered, I wasn't freeballing that day.
LMAO!